Media in Canada
Publication Media in Canada
Date August 3, 2012
Partner Bosley's Pet Food Plus
Publication Overview
Media In Canada - keeping media and marketing execs up to speed on the Canadian media scene.
Bosley's Pet Food Plus Rebrands as it Expands
By Marija Lukic
The BC-based specialty pet retailer has a new look, showing it off with a TV, radio and print campaign to help stimulate its growth.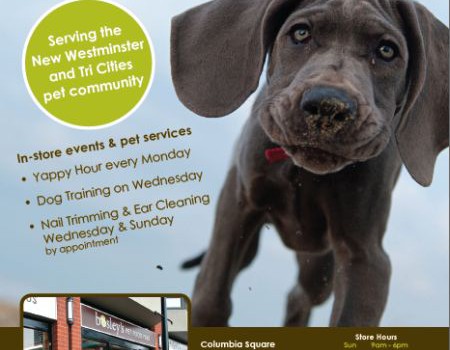 After 30 years of limited media placements and primarily grassroots initiatives, British Columbia-based Bosley's Pet Food Plus is expanding its horizons with a rebrand and a larger-than-usual TV, radio and print campaign.
The pet retailer is expanding further into Western Canada, marking its growth with a new tagline, "Caring for your pet: body, mind and spirit" and new TV creative (developed in-house) placed by TMA Marketing on Global BC's News Hour "Pet Tricks" segment. There are also print ads running in community newspapers and radio ads on local stations.
Chanelle Dupre, director of marketing and communication, Bosley's Pet Food Plus, tells MiC that the brand repositioning was prompted by its recent year of new stores and renovations (with Bosley's having added its 20th location in 2012).
The renovated Bosley's stores have a higher-end shopping experience with access to pet specialists and better navigation, she says, adding that future advertising for the brand will focus on Bosley's product knowledge as well as its promotions and deals, adds Dupre.
She adds the ad creative and branding tries to be more sophisticated and community-focused to better reach its 25- to 45-year-old female target audience, whereas the older ads had a more playful and younger tone, featuring pets playing with Frisbees or dressed up in party attire.
"The rebranding comes from [wanting] to capture a larger market share in the West and to really connect with the West-coast lifestyle of holistic health and wellness," she says. "We felt that after 30 years, it was time to make a change."